What Is A Project Partner?
IPM's Project Partners are independent, community-based organizations around the world that accompany women, children, and youth who are working for social change and justice.
IPM collaborates with these organizations on accompaniment, advocacy, bilateral & multilateral sharing, funding, meditation & prayer, micro-loans, regional gatherings, solidarity, technical assistance, and training programs. Together we leverage local assets to address the self-identified needs of each community, working together for societal transformation and sustainable change. 
Since our founding in 1974, IPM has worked alongside 320 different Project Partners in over 40 countries on more than 360 discrete initiatives.
IPM identifies and selects community-based, interfaith projects around the world for funding and technical support by linking them in partnership with individuals, families, congregations, schools, and like-minded organizations around the world. For information, please contact: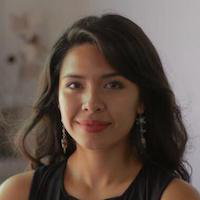 Adela Zayas Hernández, Director of International Partnerships & Programs
For more detailed information on any of our Project Partners, please visit their profile below. Use the category labels to filter your results.
IPM Special Projects are donor-driven initiatives for which IPM offers administrative oversight. Some are related to IPM's existing Project Partners, while others are an agreement between a donor and a separate initiative.
Agricultural Nurseries, El Cercado, Dominican Republic
Agroecological Resource Project (AFES), Uberlandia, Brazil
Asante Nazawadi, Kayunga, Uganda
Bethsaida Secondary School for Girls, Dar el Salaam, Tanzania
Bride Rescue Project, Kenya
Brothers of St. Charles, Kenya
CRC, Beirut, Lebanon
Claire Bedard Scholarship, Zaragoza, El Salvador
Cleveland Colectivo, Cleveland, Ohio, USA
Conchita Scholarship, Zaragoza, El Salvador
El Cercado Building Project, El Cercado, Dominican Republic
Girls for the World, India
India Waste Workers Organization, Delhi, India
Indigenous Mission Academy, Manipur, India
Lidia Coggiola Hyland Partnership, Zaragoza, El Salvador
Manipur School Rebuilding Project, Manipur, India
Maya Universe Academy, Tanahun, Nepal
Pochabhai Foundation, Gujarat, India
Proyecto de Salud, Zaragoza, El Salvador
Rieti Farm Irrigation, Kenya
Salvadoran University & Technical School Scholarships, Zaragoza, El Salvador
Shikokho Secondary School, Kakamega, Kenya
Sister School Project, Zaragoza, El Salvador
Solidarity in Education, El Zaite, El Salvador