International Contributors
IPM International Headquarters is located in Cleveland, Ohio, U.S.A. We also have two regional offices. Our  South Asia Office is located in in Ahmedabad, Gujarat, India and our Latin America & The Caribbean Office is located in San Salvador, El Salvador. IPM also has a number of consultants and logistics coordinators operating remotely.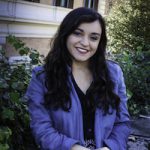 Community Outreach Volunteer
Kristina Aiad-Toss joined IPM in January 2019 as a Graduate Student Intern. Kristina is currently attending law school at Case Western Reserve University with a focus on international humanitarian law. As a law student, Kristina participates in the Vis International Commercial Arbitration Moot Court Team, does human rights research for the Yemen Accountability Project, and volunteers on an anti-human trafficking task force. While in undergrad, Kristina has lived abroad in 3 countries: studying abroad in Spain over the summer, interning under a member of parliament in Toronto, and working for the Department of State in Rome. Kristina has also worked in political advocacy, environmental issues, immigration services, event planning, and journalism. Although Kristina is studying law, she also has a photography business on the side. Kristina hopes to obtain a career in international economic development.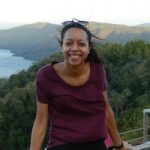 Monitoring, Evaluation, and Learning Consultant
Alyssa joined the IPM team in May 2014, as the General Assembly Logistics Coordinator in our Cleveland office. Alyssa holds a B.A. in International Studies and Political Science from the University of Dayton and a M.A. in Development Practice from Emory University. Alyssa's area of experience is at the intersection of gender justice and development practice and has experience working with CARE USA and Save the Children Canada.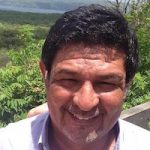 Nicaragua Logistics Coordinator
Pablo Martin Castro has worked with IPM for more than four years as a Logistics Coordinator for all IPM Immersion Experience Programs in Nicaragua. He has a long history of accompanying delegations, particularly throughout the Xavier University Nicaragua Program. He is married and the father of three.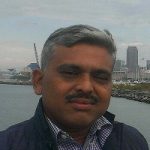 International Fellow, South Asia (India)
Himmat was born in Dalit family in Golana, India. His father, Pochabhai Chauhan, a social activist for Dalit and caste system justice, was killed during the Golana massacre in 1986. Pochabhai's widow, Daniben, with the support of her two sons, Himmutbhai and Rameshbhai, founded the Pochabhai Foundation to carry on the work of Pochabhai. The mission of the Pochabhai Foundation is to advocate for gender and caste equality. They perform rural development and social mobilization activities in their region, forming youth groups, providing education in life skills, and raising awareness about government schemes and benefits available for Dalits. They also work on environmental and water issues in the community with the support of like-minded individuals and social professionals. Their aim is to fight for rights of education, health, caste and gender equality, freedom, and employment, to create a peaceful and respectful society for all. Himmat joined IPM as a South Asia Fellow in 2016. His efforts directly supports IPM Project Partners and Community Partners in Ahmedabad, Delhi, Gujarat, Nagercoil and other Community Partners in Himmat's network. As a fellow, Himmat is involved in coaching, mentoring, and empowering leaders so that they can support the formation of community organizations increasing the collective strength of initiatives that work in favor of the poor and disadvantaged. The project emphasis is on training and mobilizing communities to access resources within their own countries for development and related projects.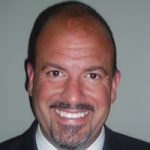 As Chief Executive Officer of IPM, Joe provides the strategic vision, leadership, and supervision of all activities, programs and staff of this multifaith, international, non-governmental organization with offices in El Salvador, India, Kenya, and the USA. Joe began his work with IPM in June of 2001 and IPM has quintupled in size during his tenure.
Joe has worked, lived, and studied internationally for over 30 years, including extended time in El Salvador, India, Kenya, Nicaragua, and Italy—where Joe pursued a Ph.D. in the Social Sciences at the Gregorian University and worked with a variety of international organizations. Joe was a Research Assistant in the Department of Programmes at Caritas Internationalis (1990-1992); the Director of the Joined Hands Refugee Center (1991-1995), where he served as an IPM Project Coordinator; and, as Associate Director of the International Office for Justice, Peace, & Integrity of Creation of the Franciscan Friars Minor (1995-1997). Immediately prior to joining IPM, Joe served as the founding Vice President of Capital, Endowment, & Philanthropic Programs at the Catholic Diocese of Cleveland Foundation.
Joe holds a B.A. in History & Religious Studies from the College of the Holy Cross (Worcester, MA), a MA.R. from Yale University (New Haven, CT) with a Concentration in Social Ethics, an Executive Education Master's Certificate in Non-Profit Management from Case Western Reserve University (Cleveland, OH), and a Doctorate of Ministry Degree from Eden Theological Seminary (Saint Louis, MO). Joe serves on a number of international and national Boards, has lectured and/or taught at leading academic institutions around the world, and was a member of the charter class of Cleveland Bridge Builders (2001). He is the recipient of the Sanctae Crucis Award from Holy Cross (Worcester, MA), the highest non-degree recognition bestowed by the College on an alumna/us, and a special Founders Award from Gilmour Academy (Gates Mills, OH). Joe is married to Alyne Kemunto Cistone, a Kenyan human rights attorney, and is the proud father of Francesca, JJ, and Kemy.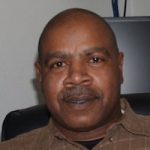 Tim has worked with IPM for more than 15 years providing technical support and consulting services to the Cleveland Office and remains a valued member of the IPM Family.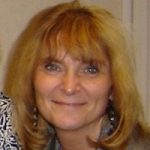 Senior Director of Constituent Relations & Executive Assistant to the CEO
[email protected]
Ilze joined the IPM staff in June of 2006 and assumed her current position as Senior Director of Constituent Relations & Executive Assistant to the CEO in August 2016. Ilze is a member of the organization's leadership team with primary responsibility for managing all aspects of IPM's Annual Giving programs and supports the Chief Executive Officer in the promotion of IPM and management of donor & constituent relations, including work with IPM's International Executive Board and Working Groups. Ilze has more than three decades of experience in non-profit administration and resource development working with nonprofit social service, education, and healthcare environments. Prior to IPM, Ilze worked at the Center for Community Service at John Carroll University, Villa Angela-St. Joseph High School, Bellflower Center for Prevention of Child Abuse and St. Vincent Charity Hospital. Ilze holds a Bachelor's degree in Business Administration from Baldwin-Wallace University with major concentrations in Finance and Management.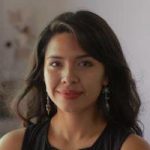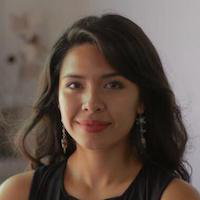 Director of International Partnerships & Programs and Regional Director, Latin America & The Caribbean
[email protected]
Adela studied her Psychology Major at Universidad Centroamericana "José Simeón Cañas" (UCA). She was evolved in different social movements during her educational process, including projects related to environmental consciousness and conservation, community development, gender equality and women empowerment. She has post-graduate diplomas in Gender Equality and National Reality provided by the National University and the Lutheran University from El Salvador.
Adela is passionate about working with women, children and youth, in the past, she worked for TECHO El Salvador, a non-profit organization, as the coordinator for the Youth Leadership Program. Which worked with young women and men, building together skills, knowledge and resources, with a Human Rights focus, to improve their life quality inside urban and rural communities in El Salvador. In addition, she has also coordinated a community project call "Artesanas del Mar", which supports social, personal and economic development of young women, from a vulnerable community, through income generating initiatives. She also helped creating a non-profit organization in El Salvador, "Fundación Artesanas", which promotes healthy environments, using art, social entrepreneurship and psychology as the main tools to achieve women's empowerment. It mainly seeks to offer solutions for the unequal opportunities, in terms of education, health, employment and political participation, that many women experience in the country.
She has also volunteer at the Psychological Assistance Clinic – UCA, as a psychotherapist. Where she has provided psychological therapy sessions to children, adolescents, youth and adults. At the same time, she is helping to build a web platform focus on Mental Health, providing people in El Salvador and outside of the country the opportunity to have psychological assistance online. With the main objective to democratize psychotherapy, improving its quality and making it available for more people.
Adela joined IPM in 2016 as Regional Associate for Latin America and The Caribbean, and has recently transitioned to a new role – Director of International Partnerships and Programs & Regional Director for Latin America and The Caribbean – supporting directly the work of our Project Partners around the world. She is very happy to work with IPM because she shares its work philosophy. She believes in people's capacity to connect with each other, despite their different experiences through life, and how the union of these souls allows the creation of a solidarity network that can transform a shared reality.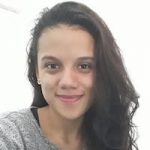 Victoria joined IPM's Latin America & Caribbean Office staff in September 2019 and currently serves as our Director of Education & Immersion Experience Programs. Vicky graduated from her psychology degree in 2017. She studied in Universidad Centroamericana "José Simeón Cañas". She has had formation in different backgrounds: as psychologist, as a teacher and as a dancer. She has worked with children since 2009, teaching creative dancing from ages 2 to 11. She has also worked with youth and adults as a dance teacher and as a psychologist. She feels passionate and identified about IPM's values and vision of social change.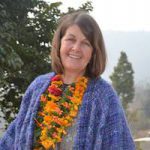 Maine & Wabanaki Peoples Immersion Experience Consultant
Rosalie has worked with IPM in a full or part-time capacity since 2015 and is currently serving as a dedicated consultant in our work with the Wabanaki Community in North America.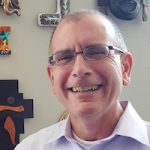 Doug joined the IPM staff as Director of Accounting in 2016. In the accounting profession since 1987, he held various Controllership positions working for manufacturing and service providing companies. In 1996, started Doug started his own accounting/bookkeeping business, Accountable Accounting, Inc. During his years in business, he has been blessed to work with many manufacturing businesses, service providing businesses, and not for profit organizations.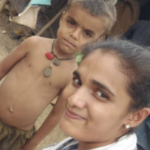 South Asia Junior Associate & Fellow (India)
Sub-Saharan Africa Logistics Coordinator
Jared joined IPM in 2004 and is a consultant providing logistical support to the IPM Immersion Experience Program in Sub-Saharan Africa specifically in Kenya and Tanzania. He has vast experience in providing logistical support including transportation, accommodations, interpreting and cultural understanding. Jared has completed several computer courses at the Computer Pride Training Center and obtained an ICDL (International Computer Driving License) certificate. Jared also has completed a certificate program in Tour Guiding and Security Awareness. Jared lives in Nairobi with his spouse and three children.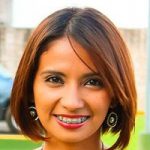 In June 2021, IPM welcomed back former Regional Director for Latin America and The Caribbean, Fatima Pacas. After completing her Fulbright Master Degree in Sociology at the University of Albany in New York, Fatima has returned to IPM's El Salvador Office serving in a new role as Director for Organizational Planning & Community Partnerships, where she will be working on IPM's strategic planning process and alliances with like-minded organizations that create opportunities for IPM and our Project Partners worldwide.
A graduate of the School of Social Science at the University of El Salvador with a degree in sociology, Fatima also has a post-graduate diploma in Statistical Research Support from the Universidad Centroamerica Jose Simeon Cañas (UCA). She has been involved in the nonprofit sector for a number of years, beginning with volunteer service with several organizations including "Youth Outreach for Human Rights" (UJ PDDH) & National Coordinator Pro Youth of El Salvador (CIPJES), which focuses on leadership development training, human rights education, children and youth rights.
Fatima believes a better world can be possible if people around the world are of social awareness, creatives and respectful. Promoting positive thinking, commitment, determination, communication and passion for justice and peace. Through her work with IPM, Fatima has supported the wide range of Project Partner initiatives working with women's cooperatives and education programs and looks forward to deepened partnerships in this exciting new role.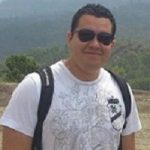 El Salvador Logistics Coordinator
Johnny Portillo handles logistics and travel for IPM's work in El Salvador. He has been with IPM since 2010. when he began providing transport services to IPM's Immersion Experience delegations. He is married and the proud father of a son.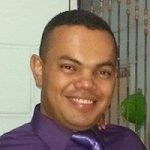 El Salvador Logistics Coordinator
Carlos Quijada has worked with IPM for more than five years accompanying and driving for IPM's Regional Office. He supports frequent visits to IPM Project Partners in El Salvador, and Immersion Experience Program trips. Carlos is married and the proud father of one boy and one girl.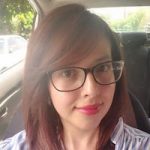 Eneyda joined the IPM staff in September 2019 and currently serves as Research & Resource Mobilization Coordinator working alongside the CEO and Leadership Team in support of IPM´s grant seeking & proposal development process while ensuring such efforts are faithful to IPM's mission, vision, & values as defined at the quadrennial International General Assembly (IGA).
Based in El Salvador, Eneyda is a graduate of the University of El Salvador with a degree in anthropology. She studied a course of Advocating the recognition of the work of human rights defenders at Centroamericana José Simeon Cañas University (UCA). And a course of Human Rights at School of the Procuracy for Human Rights.
She has worked at Archivo General de la Nación as a research assistant in various subjects such as research of the organization of the government of El Salvador in the 19th and 20th centuries and elaboration of the project: " Social Cohesion, Identity, and History from the Historical Center". Eneyda has collaborated as a facilitator in the Political Leadership workshop with the topic "Political anthropology and gender", carried out in the Faculty of Jurisprudence and Social Sciences of the University of El Salvador. She was a volunteer at Comité de Familiares de Víctimas de Violaciones a Los Derechos Humanos (CODEFAM), were she collected testimonies of the relatives who are victims of human rights violations for documentation. Also, she did her community service at Pro-Búsqueda were she used to help in the unification of records and interviews, according to the case number, name of the missing child, department, state in which the file was located. Consultation of adoption records for digital registration and translation of documentation from English to Spanish. She has also worked on a research project called "Structural Violence and Civil Society: Continuities and Breaks in the Phenomenon of the Disappearance in El Salvador (1970-2016).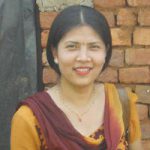 South Asia Senior Associate (Nepal)
Soni began working with IPM Project Partner OUEST (NEPAL) in 1998. After OUEST changed leadership in 2011, she transitioned to working as an Office Assistant and Mediator for the IPM Project Partner, Calendar Program with the Social Work Institute (SWI), to communicate messages between IPM, SWI & local women groups. Soni has an MBS (Master in Business Study) from Shanker Dev College and an MBA, RD (Master in Rural Development and Humanities) from Tri-Chandra College. She most recently attended short-term training programs organized by SWI focusing on participatory management, skill development, and women empowerment training.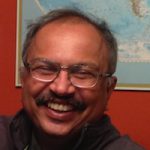 Mahesh Upadhyaya lives in Ahmedabad, India. Mahesh has a diverse educational background; he has studied biochemistry, social management, advocacy, and organization and system development, both in India and in the United States. He currently serves as Director of the Solidarity Center in India and is an organizational development consultant to new and emerging human rights and development groups. Mahesh has been IPM's Regional Consultant for the Indian Sub-Continent since 2005 and was elected to the Board in 2006. He joined the IPM Staff in 2009, and currently, serves as Regional Director for South Asia.