Transformative Travel From Home
At IPM we believe that connections are a powerful bond that can lead to social change. Our signature Immersion Experience Program for school groups, businesses, institutions, and individuals focuses on developing those important bonds between participants and our Project Partners, even from a distance.
Each VIEP can accommodate up to 30 people at a time (more than the average in-person Immersion Experience Program). One-Country VIEPs are billed at $500 per participant while Global VIEPs are billed at $650 per participant. For more information and to schedule your VIEP, please contact:
Each participant will have the opportunity to understand how people are advocating for social change globally.
Our Virtual Immersion Experience Program motivates participants to develop direct, personal connections with our Project Partners by learning about the history of their countries, their daily struggles, and by analyzing the history and social context of their reality.
The Virtual Immersion Experience Program (VIEP) works with a combination of asynchronous and  synchronous online learning. Participants will be guided by experts from the IPM international staff, Project and Community Partners, and leading experts from academic, corporate, public, diplomatic and social sectors.
The main categories of learning are consistent with a standard IEP: History & Culture, Socio-economic & Political Analysis, Advocacy & Spirituality, and Community-based Projects. Collaboration and empathy across cultures is at the core of every VIEP. The program also provides a toolkit to discover more ways you can support and advocate for IPM's Project Partners.
The VIEP allows participants to choose between a Global Immersion or a One-Country Immersion. A Global VIEP is structured around an internationally relevant theme, such as Children's & Youth's Rights, Environmental Justice, Ethnic & Racial Justice, Gender Equity & Human Rights for Women & Girls, and Migration & Refugees. With a One-Country VIEP you will dive deep into the lives and work of IPM's Project Partners in one of eleven countries: Brazil, Colombia, the Dominican Republic, El Salvador, India, Italy, Kenya, Nepal, Nicaragua, Tanzania, and the USA with Wabanaki Peoples.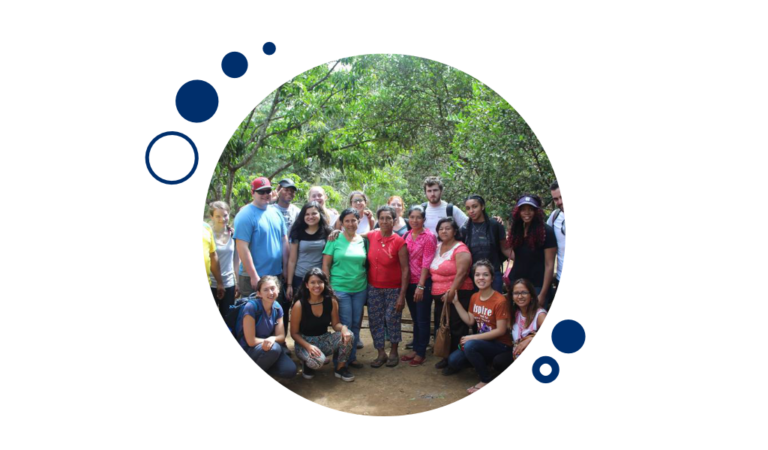 The Virtual Immersion Experience Program (VIEP) itinerary is divided into 15 sections that can be flexibly structured into schedules that best suit your group.
Colleges, Universities & Academic Institutions
ONE SEMESTER:
10-15 weeks, 1-2 hrs/week
TWO WEEKS:
5 days per week, 1-1.5 hrs/day
ONE WEEK:
7 days, 2-2.5 hrs/day
Congregations, Corporations, and Donors/Friends
ONE SEMESTER:
10-15 weeks, 1-2 hrs/week
TWO MONTHS:
6-8 weeks, 2-2.5 hrs/week
ONE WEEKEND:
2 days, 6 hrs/day