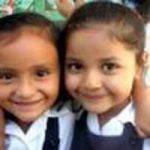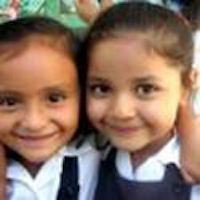 Region: Latin America and the Caribbean
Since 2003, IPM has partnered with Patronato Lidia Coggiola. This school located in the community of El Zaite, EL SALVADOR, accompanies the educational and training processes of its children, and adolescents, they also focus on women by creating tools for the empowerment of the present and the future of a just society, human, and solidarity.
El Patronato Lidia has different programs: The Zaite Preschool; The School Reinforcement Center; The Scholarship Project; The Popular Screening "Xilot" Committee that promotes and develop popular art through folk dance to maintain their customs, traditions, and cultural values through the artistic expression; The Broadcasting Committee for Children; The Muralist Committee Brushstrokes of Peace that encourage children and youth to express about the environmental awareness through drawings; The Committee of Environmental Puppets created with the aim of expanding the knowledge of environmental reality and raising awareness among children, youth, and adults; The You Decide Program that creates convenient spaces for adolescents to make a reflective and critical analysis of their reality, acquiring greater knowledge that modifies their attitudes so that they assume their sexuality in a healthy and receptive way; The Zaite Women's Collective this program includes different workshops that aim to empower women in different areas, such as emotional, physical, economic, and social.