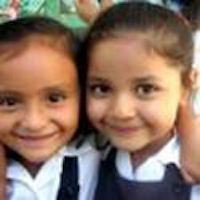 Region: Latin America and the Caribbean
Patronato Lidia Coggiola is an association born within the El Zaite community, and is an administrator of three projects: the Conchita Scholarship Program, the School Reinforcement Center, and Zaite Children's Center. It also administrates three subprojects: Tú Decides Sexual and Reproductive Rights Youth Project, Xilot Folkloric Project, and the radio programs Agarra La Onda and La Niñez y su Voz.
Their mission is to promote the formal and informal education of children and adolescents and provide technical training in various arts and crafts. This Project Partner directly benefits 110 boys, girls, adolescents and young people from the El Zaite community. Their work encompasses formal education in health, nutrition, environmental justice, human rights and sexual reproductive health with a focus on law, women's empowerment, and community development.
Read about their progress in the 2019 LAC Annual Report.
I. Community Involvement Builds Program Longevity & Sustainability
Community engagement is an intrinsic part of the program's continued success. Teachers provide tutoring & vocational training in the cooking and growing of food, allowing the school facility to become a community hub.
Community Garden: The 'Educators and Mothers Committee,' a ten person team comprised of community members and parents, maintains an on-site community garden. The food produced there directly benefits the 48 students and their families, as well as 30 families from the community, who come to work and share in the food. The community garden also ensures a venue through which families can be involved in supporting the school and providing the children's food comes from local and self-sufficient sources. The garden has recently started using recycled plastic bottles to initiate the germination of new herb plants. The community members are now also growing chicken. The addition of poultry has allowed the community to increase the nutritional quality and protein supply of the lunch food Lidia Coggiola provides to its students, who are now served twice a week chicken sandwiches.
Clean Water Advocacy: Lidia Coggiolahas also become a champion for clean water rights in the community, involving individuals across generations in clean-up campaigns and educational workshops in this area. Because water is such a critical resource – needed for consumption, cooking, agriculture – the right to water is an issue that brings people from all over the community together.
II. Zaite Children's Center
After managing to promote to primary school 19 children in 2013, Lidia Coggiola's Preschool/Kinder Program currently serves 48 children, aged 4-6. The preschool offers a holistic education program that incorporates themes of ecological responsibility, health & nutrition, as well as basic social justice principles. The Preschool/Kinder Program also educates some of the youngest community members on issues that matter most to their families and community, including human rights and environmental sustainability.
In 2011, Lidia Coggiola's Preschool/Kinder Program was able to double its programming, allowing kids to attend classes until 3pm. Previously, students only had courses in the morning. Apart from ensuring more educational opportunities for the children, the expanded program permitted the inclusion of a health & hygiene initiative, including dental care, which continues to run, and a nutrition one, as the Preschool/Kinder Program currently provides two meals per day to its students.
This year, IPM was able to further enable the school to provide high quality resources to its students, by purchasing two professional microscopes, two hourglasses, and needed textbooks to the Preschool to improve the science and biology programs. In September 2014, an academic workshop on how to use the microscopes was held, providing the students an opportunity to examine insects and other easily-accessible small items. Lidia Coggiola's well-rounded approach to education provides a substantial base from which young minds can develop individually and focus on the academic areas that most interest them.
III. Reinforcement After School Center
The After School Center at Lidia Coggiola currently serves 81 youth between the ages of 7 and 22. The Center attempts to address some of the student-faced challenges in the El Salvadorian school system, including insufficient number of teachers and school materials. It provides appropriate one-on-one or group tutoring to allow students to master various school subjects.
The Center, a safe, adult-supervised space, also gives young people the opportunity to take part in activities that better their community. Recent initiatives have included participation in campaigns for safe water & other ecological protective measures, and the reinforcement of creative exploration for all participating members through cultural activities, sports, and extracurriculars. In May 2014, a small group of youth with interest in radio & broadcasting careers participated in the Ninez y su voz ('Childhood and its voice'), with IPM's Regional Staff member in El Salvador, Fatima Benitez, at Radio Bálsamo. They explored and learned experientially alongside senior employees in the radio & airwave industry.
An initiative that has grown in popularity since its pilot year in 2012 is the parent-student tutoring program, which encourages active involvement of family members in their children's education. Learning from and in conjunction with one another, this is yet another catalyst for lasting and meaningful community-building brought to El Zaite through Lidia Coggiola.
IV. Conchita Scholarship Program
The Conchita Scholarship seeks to provide funding for academic initiatives, especially in the pursuit of formal, post-secondary education. Currently, the program serves 12 students, just over 40% of whom are females. This is an impressive ratio given the gender inequality that grows following the primary and secondary grade levels in El Salvador.
The Scholarship recipients are remarkable students, who boast both academic and extracurricular accomplishments. One of them, 12-year-old Jessica Beatriz Romero Catalan, is in the sixth grade and is a passionate advocate for human rights and environmental protection. She is currently a volunteer announcer at radio Bálsamo and a member of the local environmental protection committee. Moris Alejandro Garcia Orellana, another Scholarship student, is a 14-year-old eighth grader. He has become an environmental leader in the community and, just like Jessica, acts as a volunteer announcer at radio Bálsamo.
In an effort to ensure holistic and community-sustaining education, the scholarships require active involvement in community-building projects, like clean-up brigades, peer-mentoring, and social justice activism. Alongside recent attention in the community on land and water rights, in June of 2014, Lidia Coggiola Project Coordinator, Carlos Diaz, led students, parents, and youth to participate in the XIV Ecological March for the Mother Earth's rights, in El Salvador's capital city, San Salvador. In this way, scholarship grantees are taught by example what it means to be participatory in the dialogue and issues that most affect their home communities.
V. Folklore Group, "Xilot"
One of Lidia Coggiola's most recent and exciting opportunities to involve the local youth of El Zaite is "Xilot", a group designed to maintain traditional cultural values through dance, folktale, and artistic expression. Xilot translates to "seed," in reference to paying homage to the beginnings of El Salvadoran roots and the desire for the community to gather in celebration of the country's rich heritage. The group performs locally and promotes their value of El Salvadoran traditions.
VI. Current Challenges
The most pressing challenge to Lidia Coggiola programming is increasing gang activity near the school grounds in El Zaite. Gang violence and threats had been on the decrease since 2012, but of late, due to continued global economic recession, local gangs have become more aggressive, territorial, and active in the forced recruitment of young men and women of the community. This poses a particular threat to the mission of Lidia Coggiola, as it seeks to provide a safe house and alternative outlet for the youth of the community outside of gang activity.
In June 2014, local gang members vandalized the school facilities, causing significant damage to the school walls and floors. Because of the incredible generosity of IPM donors, including Hyland Software, funding was immediately accessed to make the necessary repairs in July 2014. Lidia Coggiola Staff and Coordinators would like to secure laptop computers to provide better learning resources for the Kinder students and Reinforcement After School Center program participants, but fear that these valuable electronics might be stolen. They are still in the process of assessing these risks and coming up with solutions to ensure higher educational standards for their students. Currently, the Staff, parents, Community Health Clinic, and the National Civilian Police are holding regular meetings to discuss violence in the community, as well as potential preventative measures that could be adopted.
The rise of gang violence in El Zaite has also forced a group of around 6 preschool children to leave the institution, as they were considered to belong to another gang's territory. Lidia Coggiola Staff followed up to ensure that the children were properly integrated in a school in their gang's territory, in order to prevent further hindrance on their education. This is another example of why IPM's sustained support in the region is needed to combat gang violence.
VII. Project Goals & Future Aspirations
Identify new sources of economic income to support the programs, especially in a grassroots & self-sustaining capacity within community microenterprise and cooperative projects.
Increase involvement in the fight for water & land rights, as the cause is vital to overall health & nutrition in the El Zaite community.
Identify more sources of funding for scholarship opportunities, so that an increasing number of youth in the community can pursue higher education.
Increase support and programming for parent-involvement in Lidia Coggiola students' education, both in the formal classroom and informally through the afterschool program and at home.
Visit Lidia Coggiola and meet the staff and students in person by joining one of our El Salvador Immersion Experiences!Conchite