Many of the same supporters who seeded IPM's special matching gift campaign last year, have stepped up again this year! Thanks to their extraordinary generosity, another campaign is currently underway, and we are asking you to  join us in matching their commitments, up to $100,000, as we coordinate our continued COVID response.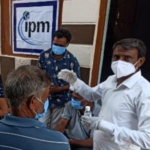 For current information on how our Project Partners are responding to the pandemic, check out our Covid-19 updates.
For regular updates and announcements, subscribe to our E-Connections email newsletter! You can also check out previous publications in the E-Connections Archive.
We also publish a limited run print publication. Connections is mailed to over 5,000 donors and friends worldwide. To add yourself to this mailing list, please contact Ilze Fender at ifender@ipmconnect.org or +1.866.932.4082.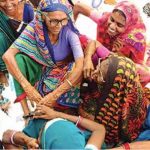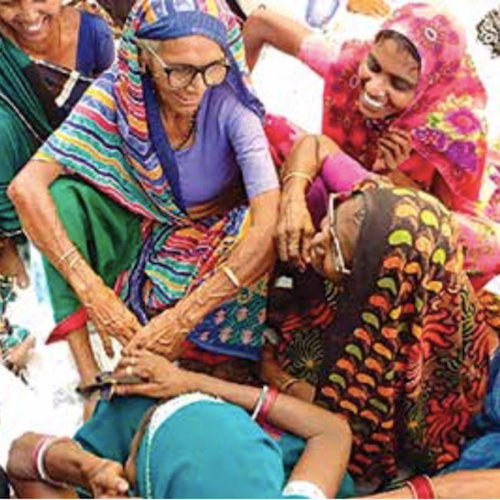 45th Anniversary Connections
November 2019, Vol. XXVIII – No. 1
This print publication features highlights from our Project Partners around the world, a retrospective of our 2018 General Assembly, and more. Read the full issue
Join us to celebrate and learn from IPM's Project Partners and all those whose dedication makes our work possible. Live events are currently on hold because of the coronavirus pandemic. We look gathering in person when safe and appropriate.
IPM's Annual Luncheon, Cleveland
Our Annual Luncheon is held each year in Cleveland and provides an opportunity for local supporters to gather and learn more about IPM's work. We feature a keynote speaker from one of our Regions of Focus each year, and present the Richard E. Sering Award to those who foster the same dedication to promoting justice, peace, and hope around the world as Rev. Sering did for over 30 years as a friend and supporter of IPM. We are also proud to present the David N. Westcott Outstanding Volunteer Award and the Kathleen T. Mink Project Partner Award to deserving recipients for their extraordinary commitment each year.
Previously known as Namaste, this cultural celebration event held each Spring in Cleveland, is a chance for IPM family and friends to celebrate together the work of IPM's Project Partners. There is food, music, dancing, handicrafts, a silent auction, and other activities for those of all ages.
Annual St. Louis Donor Appreciation Luncheon
In recognition of IPM's remarkable history, we host an event each year in St. Louis, Missouri; the city of our founding. We inaugurated this event in 2008 and presented the first Annual Mayer-Strege Award, named for out founders. It has since become an annual tradition, and a great introduction to our founding mission for those new to IPM.
IPM thanks the staff, volunteers, Project Partners, attendees and sponsors that made these events possible. Follow the links below to learn more about just a few of our past events and gatherings.