IPM was honored to hold its Inaugural International General Assembly, which took place in Cleveland, Ohio, during October 12-18, 2014. The General Assembly was an opportunity for IPM to celebrate its 40th Anniversary as an organization.
For announcements on upcoming events, check out our News & Events page.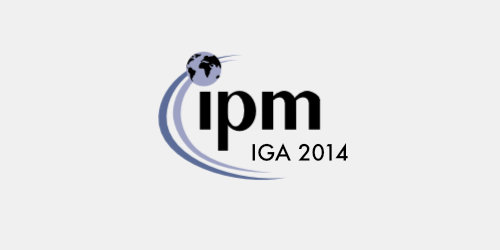 The General Assembly model reflects the cutting-edge, international governance structure of IPM.
IPM's Inaugural General Assembly comprised of a series of public luncheon and dinner events. Recognized experts and panel respondents gave presentations each day of the Assembly. IPM collaborated with local universities and high schools, like-minded non-profit organizations, and philanthropic partners, including Saint Ignatius High School, Notre Dame College and the City Club.
Honor the Partnership principle central to IPM's programmatic initiatives
Strengthen the bilateral and multi-lateral sharing that has become the hallmark of IPM's Regional Conference model
Enhance IPM's shared commitment to indigenization and interfaith collaboration
Further develop IPM's existing strategic planning process
Meran Chang Rogers, GALA
Priscilla D'Costa, SND, Sofia High School, Bangalore, India
Rodrigo de Castro Amédée Péret, Pastoral Land Commission, Uberlandia, Brazil
Anthony Dowell, World Food Programme, Rome, Italy
Jay Friedlander, College of the Atlantic, ME
Hillary Kazoora, Watoto Wa Lwanga, Nairobi, Kenya
J. Clinton McCann, Eden Theological Seminary, MO
Jay McNally, founder of Ibis Consulting—a Pittney Bowes Company
Randell McShepard, RPM International Inc.
Paul Neundorfer, The Refugee Response
Dorothy Nyongo'o, African Cancer Foundation & Mother of Oscar Winning Actress Lupita Nyong'o
Judith Ranger Smith, The Singing for Change Foundation, SC
Joy Roller, Global Cleveland
Rick Steves, Public Broadcasting Personality and author of Travel as a Political Act
Namaste! One Night for One World 2014
IPM held its 12th annual Namaste! One Night for One World benefit on Thursday, October 16th, 2014. Hosted by a volunteer committee of Cleveland's corporate and nonprofit leaders, this annual event celebrated Northeast Ohio's incredible support of IPM's 60 community-based projects in over 20 countries.
Ten of IPM's Project Partners were present and shared their knowledge of the socio-economic and political issues in their countries as well as the solutions they are implementing to build justice, peace, and hope.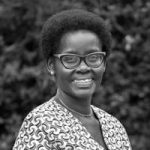 As part of its 40th anniversary celebrations, IPM invited Dorothy Nyong'o, the Managing Trustee of the Africa Cancer Foundation (AFC) and mother of Oscar-winning actress Lupita Nyong'o, to discuss the current challenges facing girls and women in Kenya and Sub-Saharan Africa. She addressed the existing limitations in her country's healthcare system and how organizations, such as the ACF and IPM, are partnering with community-based organizations and working to address the needs within these communities.
The AFC, a charitable trust headquartered in Nairobi, Kenya, was founded on July 12, 2011 and works towards a cancer-free Africa by:
Creating awareness of cancer through partnerships with corporations, other non-profits, and medical institutions to provide cancer screening services to the general public
Championing cancer research and developing research guidelines
Advocating for governments to pay due attention to cancer research and to increase the diagnostic and treatment services
During Nyong'o's leadership, ACF conducted dozens of screening events in Kenya, reaching over 6,000 people who could otherwise not afford those services. ACF has also developed a number of fact sheets and books on cancer, adapted from the US National Cancer Institute booklets. ACF carries out its mandate with the invaluable help of a pool of young, dedicated volunteers who give their time and skills for the accomplishment of its goals.
Nyong'o has also been the CEO of 7th Sense Communications Ltd. for the past 7 years. Her work has included editing documents for NGOs including the Federation of Women Lawyers (FIDA), Kenya Human Rights Commission, IMLU, The Policy Project, and ACTION AID. She recieved the 2009 Public Relations Society of Kenya (PRSK) Golden Honours Award for service to public relations in Kenya. In 2011, 7th Sense Communications won the PRSK Award  for Excellence – Media Relations Campaign of the Year – for the launch of the Africa Cancer Foundation.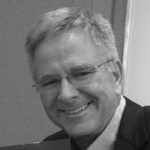 On Friday, October 17th, IPM hosted an presentation by Rick Steves: guidebook author, public radio and TV host, and one of the most respected authorities on European travel in the country. He encourages U.S. citizens to travel independently and become 'temporary locals' by seeking paths usually untravelled by tourists. Steves presented his latest book – Travel as a Political Act – reflections on how a life of travel can be a force for peace and understanding in the world.
Steves also  addressed his 2005 visit to El Salvador, where he went for the 25th anniversary of the assassination of Archbishop Oscar Romero. While there he marched in San Salvador in remembrance, and was blown away by the endless courage and positivity of the Salvadorians, who were at the tie still recovering from two devastating earthquakes. 
El Salvador is a country where IPM has been working with multiple Project Partners for many years. One such partner is ACACCPAMU, which has had exemplary results in providing women a way to generate income for themselves and their children. With IPM funding in 2009, many women improved the life of their families and community by bringing a corn grinder to town – previously they had to travel for hours on an unsafe, time-consuming, and labor intensive journey to the nearest grinder. The project is operated by six women but reaches 230 families in the community, and continues to receive support from IPM.
IPM's Inaugural General Assembly and 40th Anniversary Activities have received tremendous financial and material support from corporations, foundations, individuals, and families. IPM would like to express its gratitude for each of these wonderful contributions that enable IPM to continue fulfilling its mission of working across the borders of faith, culture, and economic circumstance. The gracious gifts listed below have been gratefully received to underwrite our General Assembly and to seed the development of IPM's Project Partners Reserve Fund, as of September 25, 2014.
$50,000 & above
The Camiener Foundation
$25,000 – $49,999
The Cleveland Foundation
Jay & Jennifer McNally
Singing For Change
$10,000 – $24,999
Anonymous
Peter & Rita Carfagna
Bev  & Jim Kamphoefner
Ostara, a Supporting Foundation of the Jewish Federation of Cleveland
$7,500 – $9,999
The George Gund Foundation
Grace Weber
$5,000 – $7,499
Anonymous
The Business of Good Foundation
Hank & Mary Doll
Nadine Hopwood Feighan
Carol & Marty Findling
Char & Chuck Fowler Family Foundation
Dudley P. and Barbara K. Sheffler Foundation
$2,500 – $4,999
Eaton Corporation
RPM International Inc.
Ulmer & Berne LLP
$1,000 – $2,499
Alyne K. & Joseph F. Cistone
Pinnacle Gardens Foundation
Audrey G. Ratner Philanthropic Fund of the Jewish Federation of Cleveland
Rite Sprouts Co.
$500 – $999
Clark Hill PLC
Joy Roller
Kerry & Sue Stewart