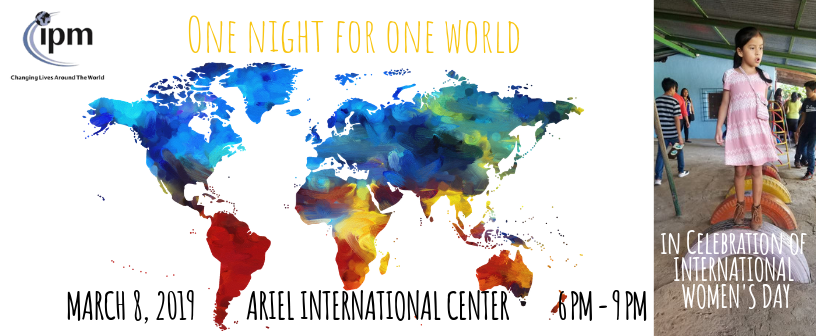 On International Women's Day, March 8th 2019, we gathered at the Ariel International Center (1163 East 40th Street, Cleveland, OH 44114) for One Night for One World – a benefit celebrating Northeast Ohio's commitment to global partnerships building justice, peace and hope.
Hosted by a volunteer committee of Cleveland's corporate and community leaders, this annual event was held in celebration of the amazing and life-sustaining work of IPM's more than 50 community-based projects in 20 countries across the globe.
It was a fabulous evening of international cuisine, local vendors, live music, live performances, open bar with wine and craft cocktails, silent auction & other entertainment. Guests enjoyed Ariel International Center's breathtaking view of Cleveland's beautiful lakefront city skyline, and had the opportunity to learn about IPM's remarkable Project Partners from more than 10 countries including Brazil, Colombia, the Dominican Republic, El Salvador, India, Kenya, Nepal, Nicaragua, Uganda, & the USA.
Celebrating IPM's 45th Anniversary, the IPM Family came together in our work for social justice and ensuring that IPM remains one ray of hope – inspiring and shaping our world.
THANK YOU TO OUR SPONSORS