For IPM, a global pandemic—like 9/11 and the great recession before it—cut right to the heart of our mission, vision and values.
What can we do to bridge the new boundaries being forced between us? How can we best respond? Learn how our project partners are responding as of 5/15/2020 >
No matter how shaken those of us who call the USA home may be, we know that the situation is much worse in other, poorer, countries and marginalized communities around the world. For more than a month now, our Project Partners have been expressing their own concern about what is transpiring in and around them. Inadequate health care systems, the scapegoating of minority ethnic & racial communities, the loss of work, militarization, and the closing of borders, has everyone on edge.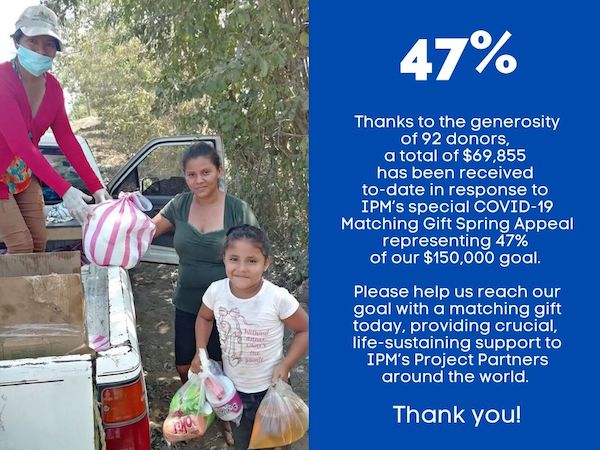 A projected loss of $150,000 that would otherwise have been used to compensate our indigenous Staff and support the work of our Project Partners will have a severe impact, especially in areas where aid is needed the most. 

Times like these challenge us all to be our better selves, not giving into the fear and "othering" that is the easy way out when we feel threatened or alone. In the face of the current pandemic we face, let us not let solidarity towards others end. You can make a difference with your donation by allowing IPM to continue to support all our projects around the world.
MESSAGES FROM JOE CISTONE, CEO
– April 10th, 2020 – Many of us we are now in the midst a sacred time. While it is…

Read More